LIQUID DIAMOND DISPOSABLES
COMING TO DISPENSARIES NEAR YOU
---
LIQUID DIAMOND DISPOSABLES
Nectar Wellness understands the science behind producing superior cannabis products. We combine powerful Live Resin HTE Extracts with an innovative blend of pure, cannabis-derived terpenes, giving you an unparalleled entourage effect you won't find anywhere else! Our exclusive Supercharged™ technology and Liquid Diamonds place this product on a higher plane for maximum potency and flavor.
---
Our premium disposable is powered by CCELL. CCELL's patented ceramic care was precisely engineered with the perfected porosity and structure that allows for pure flavors, more powerful potency, and minimal possibility of burnt tastes.
---
---
Our premium disposable vape is crafted with lab-tested live resin and cannabis-derived, full spectrum terpenes. We use zero additives, and our products are always heavy metal and pesticide-free!
---
Our technology brings your vaping experience to a new level! With our trade secret Supercharged™ technology, we can increase the bioavailability (absorption) of natural cannabis compounds, creating an accelerated, longer-lasting, and smoother experience. We have developed a fantastic product with top-of-the-line hardware that ensures safety and satisfaction. You can count on Nectar Wellness to further your knowledge, consistently exceeding your expectations.

When customers use our "Supercharged™" products, the experience is enhanced. Supercharging the molecules creates more energy at the molecular level, which allows the body to absorb more of the desired cannabinoid, which gives an enhanced experience to the body.
---
FIVE UNIQUE CANNABIS STRAINS
Medusa, a cross of Pure Kush and Mendo Breath, is a hybrid strain with a body high so powerful that it can turn you to stone. Its nugs are dense with an array of deep hues and are covered in a thick layer of sticky trichomes. This strain has an intense and gassy nose with hints of pine, while its flavor profile consists of spicy citrus and diesel. Medusa provides deep relaxation both mentally and physically.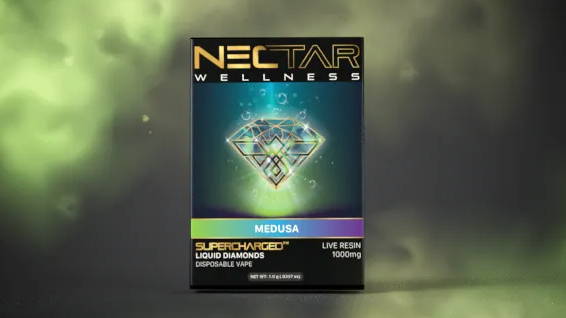 Cherry Gas is a dynamic Sativa-dominant hybrid strain derived from Triple OG, Cherry Frosting and Humboldt Gelato. Reminiscent of its name, this strain has a fresh and fruity aroma, a sweet flavor profile to match, and strong gassy notes upon exhalation. It has beautiful dense nugs, deep olive green and violet tones, clusters of burnt orange stigmas, and a thick coating of trichomes.

Triple OG X Cherry Frosting X Humboldt Gelato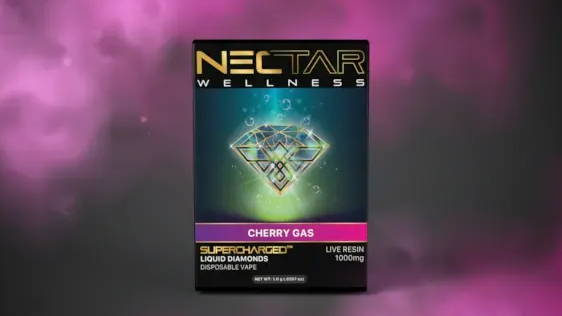 Vanta Black is a unique Indica strain that adds color to your smoking experience. Its rich violet hues and contrasting orange stigmas are outshone only by the frosty white trichomes covering its buds. With each inhale, this strain offers an intriguing combination of pepperiness with a sweet floral and funky finish.
Fried Applez X Black Diamond X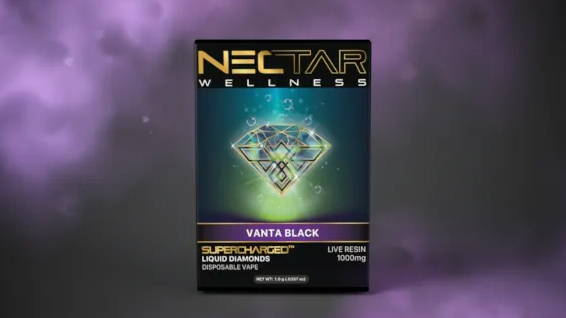 Peach Cream Gelato is a Sativa-dominant hybrid strain derived from Gelato Gas and Peach Ringz. It is mentally stimulating, physically relaxing, and flavorful. These dense dark green and violet nugs, interwoven with amber stigmas, emit strong notes of sweet and slightly sour peach, spicy and floral undertones with hints of diesel.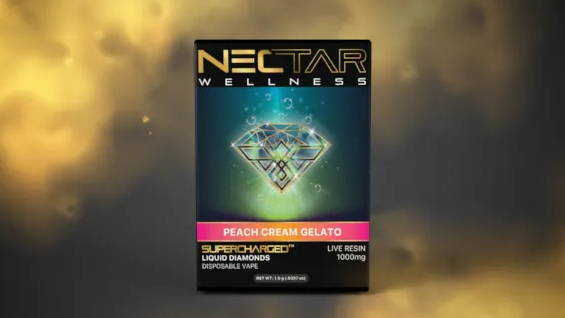 Gelato #41 is a potent sativa strain, expertly crafted by blending Sunset Sherbert and Thin Mint Cookies. This bud offers users an unforgettable experience; it boasts gorgeous colors ranging from light green to purple- complemented perfectly with its sweet earthy aroma blended in lavender and pine notes.
Sunset Sherbert X Thin Mints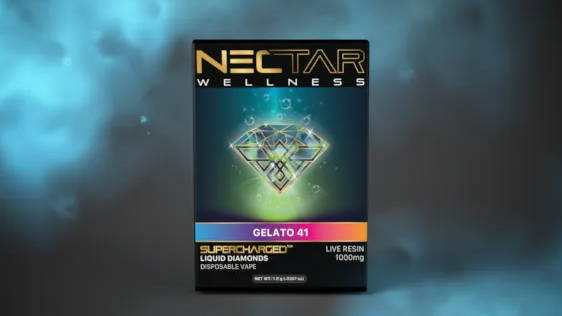 ---
ALL YOU NEED TO KNOW ABOUT
One of the most common misconceptions about cannabis is the classification of the plant and how it grows is associated to the effects of its genetics. While strains lassified as Indicas are traditionally related to have sedating effects and Sativas with energizing and uplifting effect, their terpene prfie truly impacts how a plant interacts with the mind and body.

Terpenes are highly aromatic natural plant compounds responsible for their smell, taste, and psychoactive effects. Think of the vibrant and refresging aroma of a fresh orange peel, the crisp scent of pine trees, or the soothing smell of lavender. These natural fragrances are due to the combination of terpenes within each plant. While their aromas provide an enjoyable sensory experience, their genetic makeup may also offer different health benefit to the human body.

Some of the most common terpenes in the cannabisplant include Mycrene, Limonene, Pinene, Caryophyllene, Linalool, Terpinolene, and Humulene.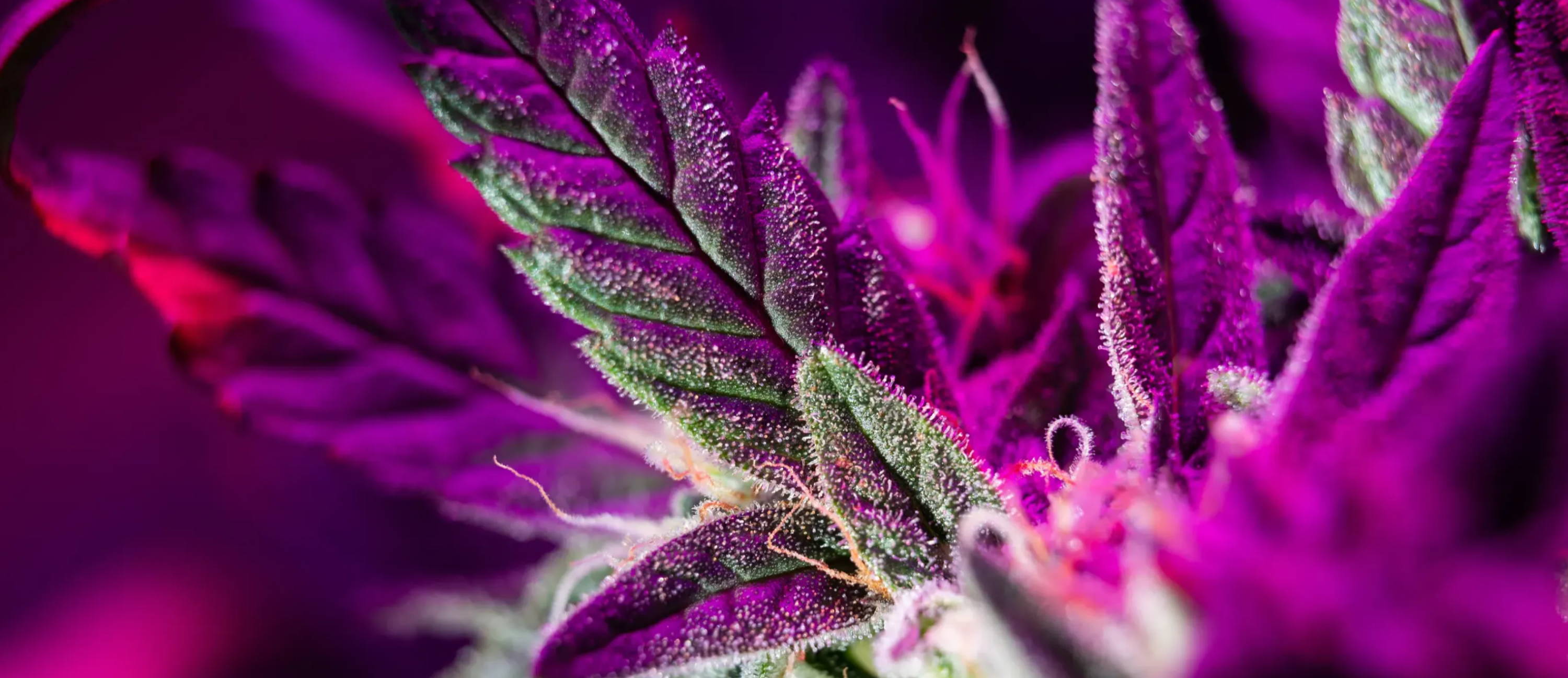 ---
WHAT ARE THE EFFECTS OF DIFFERENT
CARYOPHYLLENE, LIMONENE AND PINENE
Caryophyllene, limonene, and pinene are considered to have high contents of anti-inflammatory properties. These terpenes are beneficial for treating physical pain due to inflammation, nerve damage, injury, and overexertion.
Myrcene and Linalool help regulate one's mental and emotional state and offer profoundly relaxing and soothing qualities. Strains with these terpenes work as effective mood stabilizers and treaments for insomnia and sleep apnea.

These treatments mentioned are just a few examples of how terpenes can naturally heal, soothe and relieve physical stressors. On the recreational side, terpenes can also spark creativity, stimulate conversation, enhance sex, and boost mood.

Cannabinoids, on the other hand, are chemical compounds found in the cannabis plant. Tetrahydrocannabinol (THC) and Cannabidiol (CBD) are two of the most commonly known cannabinoids, offering a range of physical and psychoactive effects. Terpenes work in conjunction with these elements and create what is known as an "entourage effect" that is unique to each strain and each experience.

When we smoke or vaporize cannabis, our bodies take in hundreds of botanical compounds. Each arrives with unique effects and benefits, and their behavior may chnage in the presence of other compounds. These different variable create an entourage effect that varies depending on what cannabinoids and terpenes are combined.