COMING TO STORES NEAR YOU
Nectar Wellness eliminates the need to choose between quality and price. From the most advanced carts to the purest uncut oil and terpenes, we've got you covered!
Our premium ceramic cartridge is created with a quartz/ceramic blended coil. This industry leading K-Coil technology is made to eliminate the possibility of harmful metals leaching into the oil from cartridge center posts without sacrificing cloud production, flavor translation, or aesthetics.
Delta-8 Tetrahydrocannabinol, or Delta-8 THC, is not a new compound, but it has recently made its way into the retail side of the cannabis industry. It's legal, popular, therapeutic, mildly psychoactive, and very little is known about it by the general public.
It's mildly psycho-active, although it's less intense than Delta 9 THC and more like an indica with no psycho high or anxiety. Delta 8 is very uplifting and creates a wonderful brain and body synergy.
Most Delta 8 products don't have a great taste and elicit a very minimal effect. Nectar Wellness Delta 8 Vapes are Supercharged™ using Trade Secret IP and are infused with a proprietary blend of terpenes creating an amazingly quick and genuine full body lift not found anywhere else.
Supercharging a molecule allows for quicker absorption into the body, therefore the Delta 8 molecule is used more efficiently creating brain and body synergy.
FIVE UNIQUE CANNABIS FLAVORS
The Mimosa Vape Cartridge is the perfect way to start your weekend. The mix of Strawberry Cough and Agent Orange tantalizes your taste buds and helps any day of the week feel more like the weekend.
Strawberry Cough & Agent Orange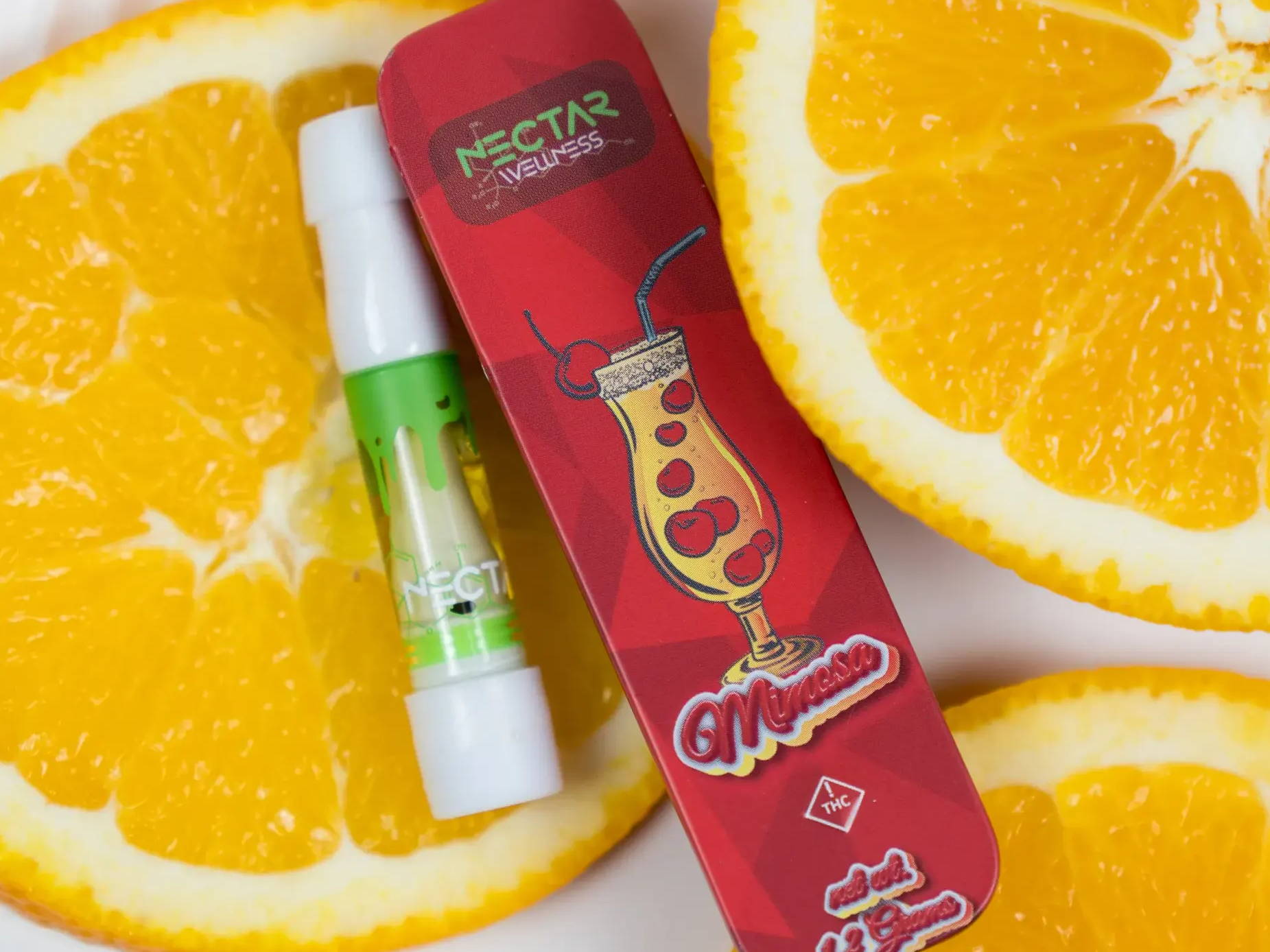 When you need to chill out, it's important to have an escape plan. That's where the Golden Ak 47 Vape Cartridge comes in - this powerful cartridge is a mix of Tangie and AK 47 and is sure to complete the mission.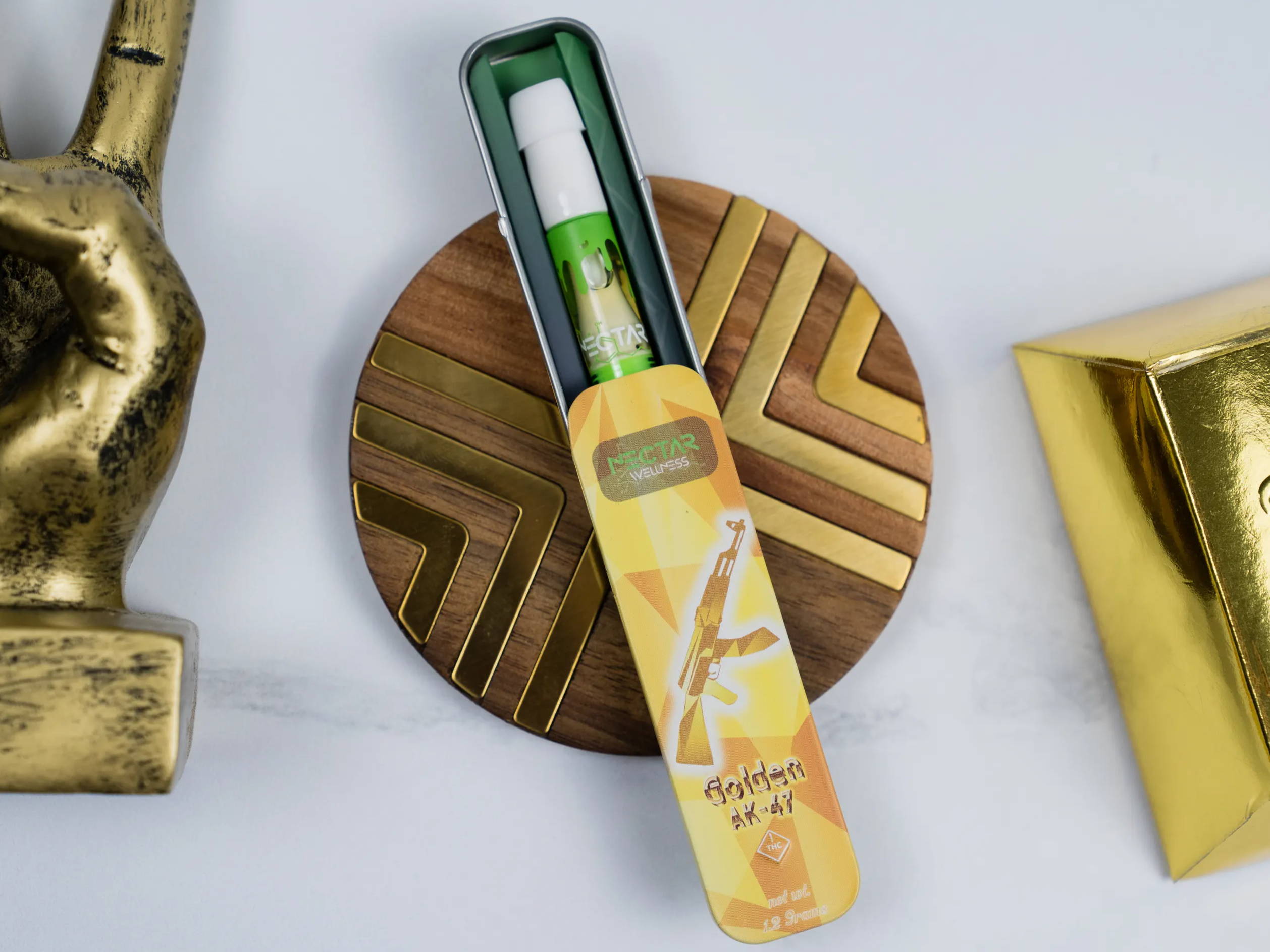 Looking for a cartridge that will give you an uplifting feeling and make you feel like a million bucks? Look no further than the Krypto Kush cartridge. This mix between Gelato and Sour Apple is perfect for those looking for an upbeat high.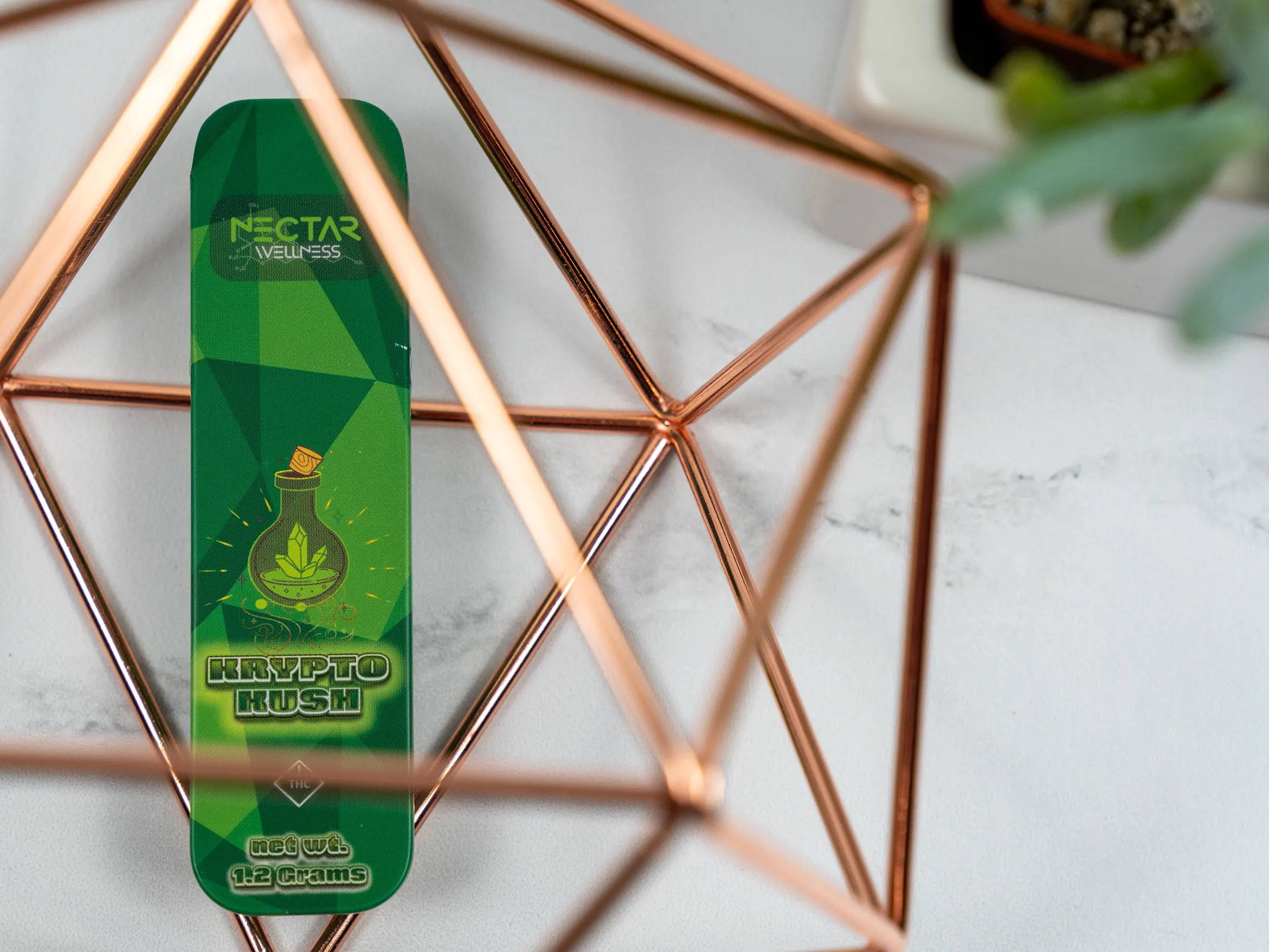 Celebrate everyday like it's your birthday! This Banana Kush and Wedding Cake Mix has a delicious flavor of sweet banana with hints of earthy vanilla. Every puff is like taking a bite of your favorite birthday cake, making this cartridge the perfect treat for any occassion.
Banana Kush & Wedding Cake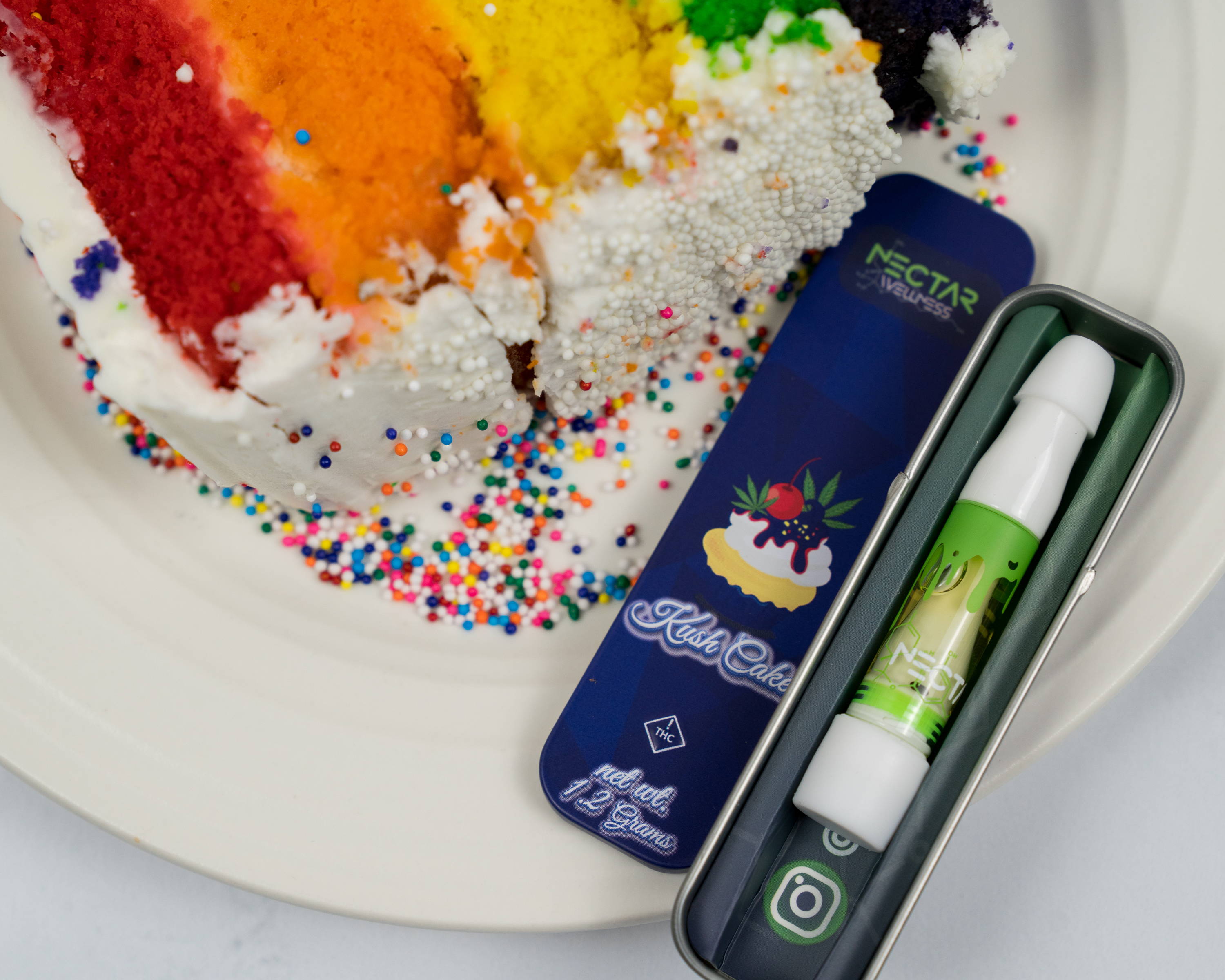 Manifest all of your dreams and desires with the Manifest OG cartridge! This perfect blend of Grand Daddy Purp and Gushers will help you relax and open up a whole new dimension of happiness and well-being. So start living your best life today with Manifest OG.
Grand Daddy Purp & Gushers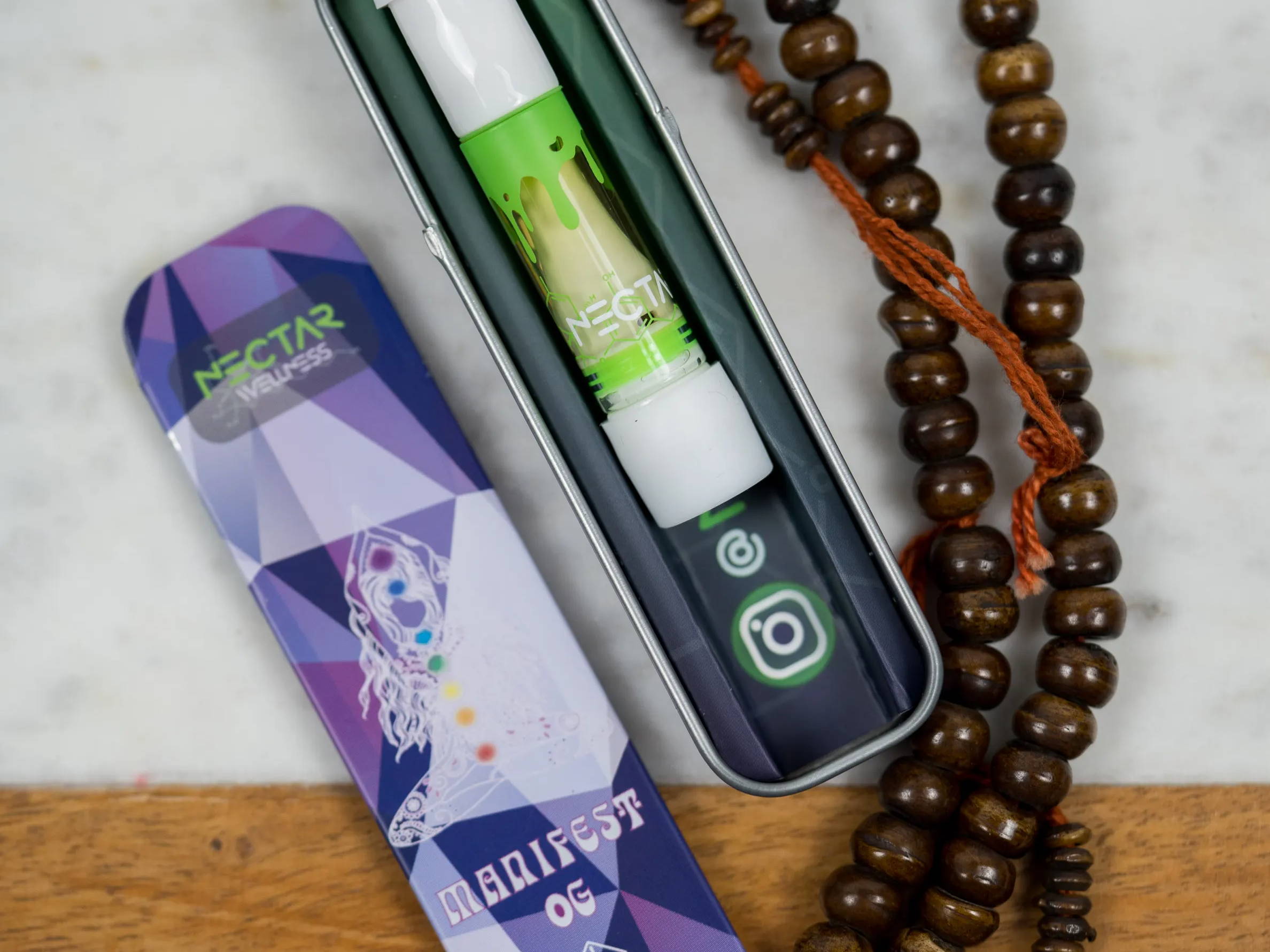 NECTAR WELLNESS DELTA 8 COA